Gallery
The cemetery has seen many photographers over the years and we highlight some images here as well as our interactive tour which lets you explore the highlights like never before.
To view our 360° tour in full screen please click here

We have below two images, the top one from an aeroplane probably dating from the 1930s and the one below from a UAV (drone) taken in June 2016. The present University was in fact Leicestershire Lunatic Asylum. On the far left we can still see the Victorian chapels that were sadly demolished in the 1950's.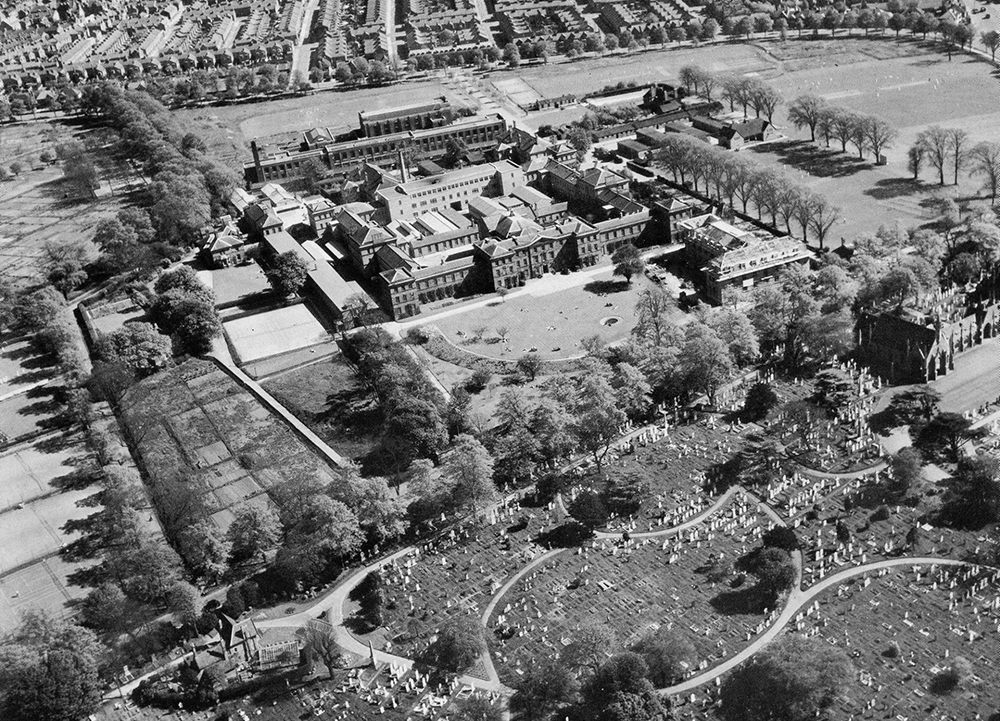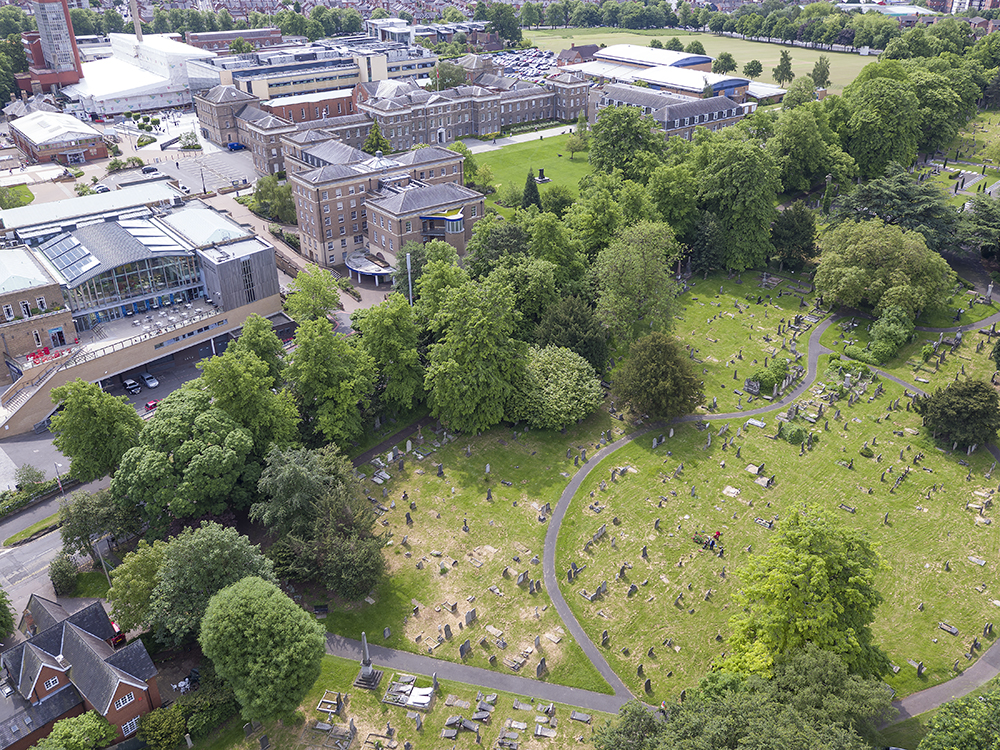 Looking for an Ancestor?
 Try Find a Grave