Military Burials
There are 286 Commonwealth War Graves from the Great War and 46 from the Second World War in the cemetery.  Many are buried in a CWGC cemetery, which, along with the Cross of Sacrifice and Memorial Wall, form a separate cemetery within a cemetery enclosed by low hedges. It was opened on 30th April 1923 by the Duke of Rutland and commemorates those servicemen (and one woman, Kathleen Brennan) who died while on active service in the 5th Northern General Hospital and who are buried in mass graves in front of the memorial wall. Other casualties are located in individual plots throughout the cemetery.  Many more soldiers are remembered on family memorials but buried in Flanders, France or further afield.  All, including 8 Australians, 7 Canadians and 9 Belgian soldiers from the Great War, are commemorated with individual poppies and a ceremony on the closest Saturday to November 11th and, in the case of the Australians, on ANZAC day.
There are also many veterans of conflicts stretching back to the Napoleonic Wars, including the Crimean War and the wars of empire.  Notable among these is William Green of the 95th Rifles who survived horrific wounds at the siege of Badajoz in 1812 to live well into his 90s and John Winterton, who lost a leg at Waterloo. We also remember civilian casualties of war including those killed in the Leicester blitz of November 1940.
We also recommend the Commonwealth War Graves Commission web site for details of those buried within CWGC plots and the War Graves Photographic Project for photos of the graves.
Right:  Australian Roy Cecil Glover, died of wounds 8th Dec 1916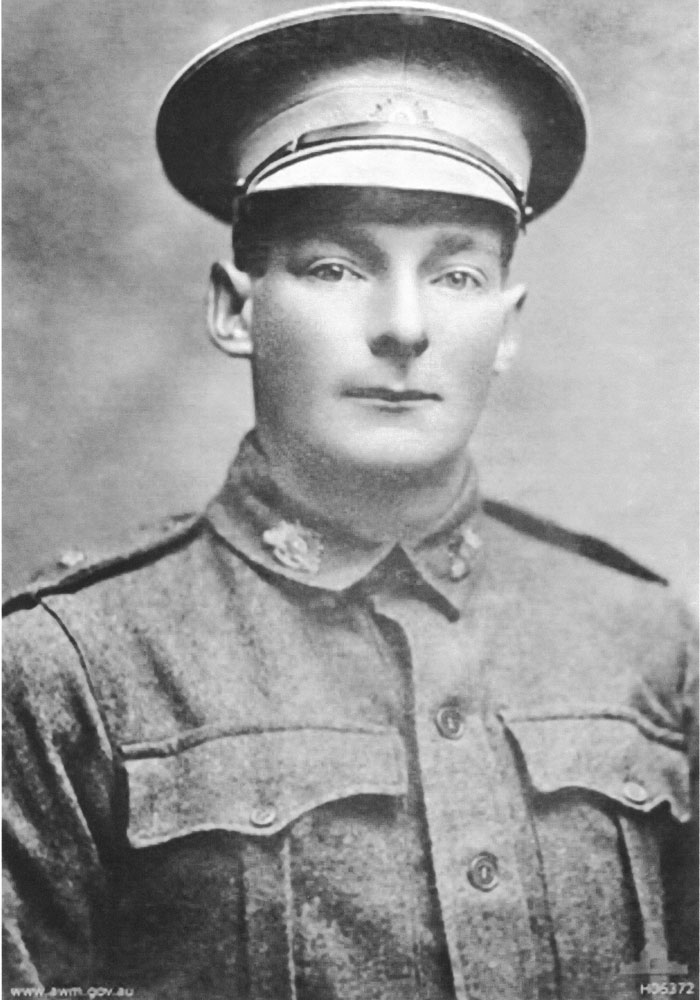 Australian Nurse Kathleen Brennan who died of flu November 1918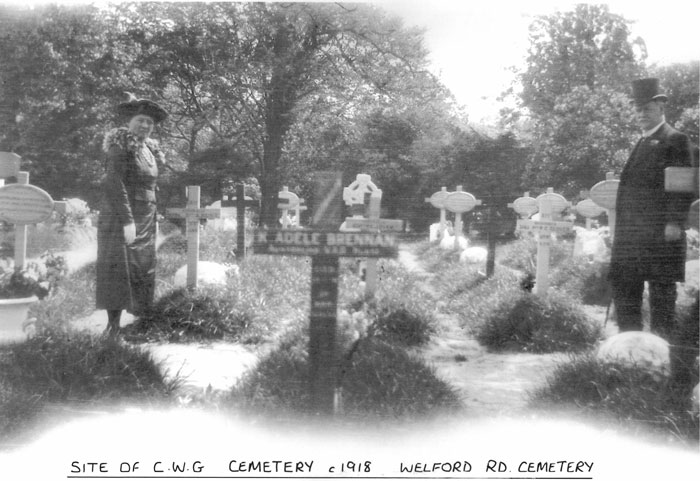 Site of Nurse Brennan's grave taken in 1918
List of Casualties of War at Welford Road
List of Casualties of War who are either buried or commemorated at Welford Road Cememtery